metalmon1188
I'm probably spamming


Joined: 14 Oct 2008
Posts: 7
Search topics


---

dead link




Japanese Name:

School Girl USA 2


Maker:

Glay'z / Burst


Maker ID:

BUR132


Format:

WMV


Stars:

Bree Olsen, Paulina James


Description:

One scene each of the girls masturbating; one scene each of them fucking solo; final scene, MMFF group fuck. Paulina dodges the cumshots in this one, but Bree is her usual filthy self.
Scene 00: Intro, 26 MB. Includes some chatter from the girls, worth the download.


dead link
Scene 01: Paulina spanks her kitty, 138 MB


dead link
dead link
Scene 02: Bree masturbates, 62 MB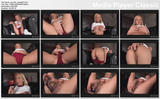 dead link
Scene 03: Paulina fucks solo, 249 MB


dead link
dead link
dead link
Scene 04: Bree fucks solo, 247 MB


dead link
dead link
dead link
Scene 05: Group fuck, 306 MB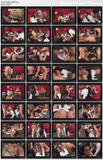 dead link
dead link
dead link
dead link